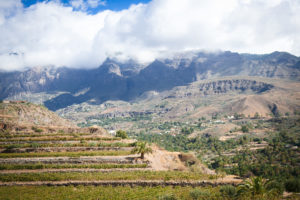 Gran Canaria weather has always been popular for the amazing spring weather we have all year round. However, It's very unknown for most people the varieties of climates and weathers on the other side of the tourist areas, where sun is shinning and warm.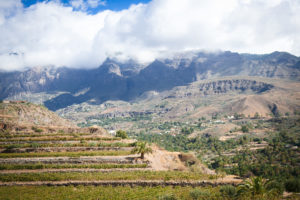 Talking about the weather in Gran Canaria is very like talking about grapes varieties or local wines. We have so many different temperatures and weathers as wines. Yes, to be amazed.
Finally Autumn is here, and where Europe is starting to get colder temperatures, ours remains above 20 plus. However, the weather in Gran Canaria starts changing at the end of autumn and mostly in the altitude of the island and north. Yes, as you drive up in the mountains those 20 degrees starting to drop down. Some people wouldn't believe that we get snow on the summit, while tourists are sunbathing in the south of the island at the same time, just one hour driving distance from top to bottom.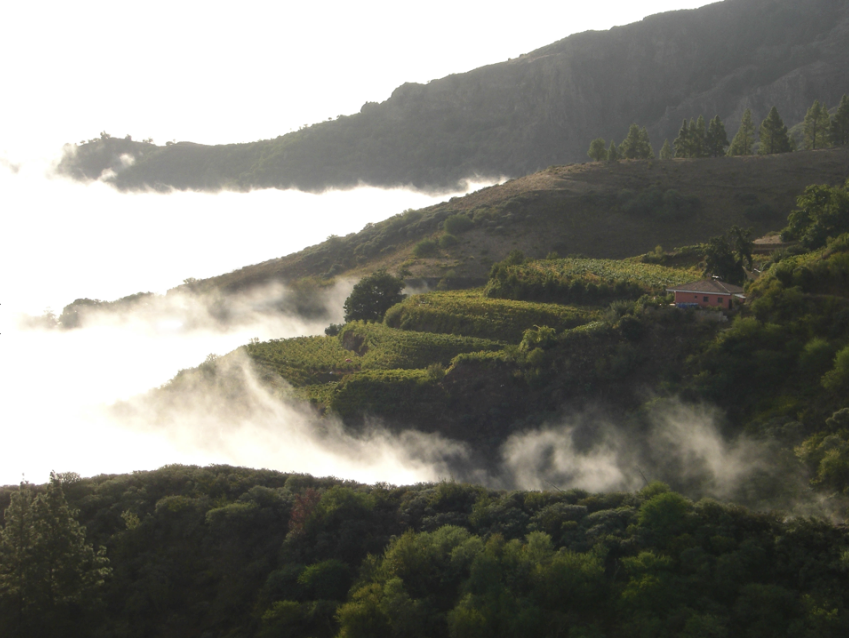 Last January, my dear customers Hans and his lovely wife Esther, called me again for a private custom tour. From Playa del Inglés I drove them to Tejeda, we took the road from Mogán through La Presa de las niñas. The road is scary, super winding and gorgeous. If you are highsick I wouldn't recommend it. My dearest clients are from Switzerland, but they do trust me when I tell them, it's going to be cold. To be honest, you never know on the top of the island. Even the summit has south orientation and north. The mountains are high enough to get stuck at north of the island, leaving the south clear. However, that wasn't the case. That day we got cold, foggy, a bit of sunny a load of rainbows. It was so much fun, and cold and intrepid. We visited a cave at 1300m above the ocean level, a cave winery, with the most stunning views of Tejeda crater. In such an altitude the grapes get very extreme temperatures, both summer and winter.
To give you a quick idea of that marvelous day we had, We left Playa del Inglés with 21ºC to arrive in Tejeda with 6ºC. Again, only one hour driving distance. One of my favourite things are the constant changing of the sceneries, something very unexpected in such a small territory and again, this is the result of the amazing weather in Gran Canaria. And to finish our tour we drove towards Las Palmas through San Mateo Village. Las Palmas had 19ºC in the afternoon when we drove by. Now, picture those details in wine making. Some of our temperatures can get so hot or cold, extreme altitude or volcanic soil, that not all varieties get adapted to. Some of those vineyards in Gran Canaria are located in highest regions of Spain. Those views, those grapes, what a wines!. This way, the hard adaptation of our varieties for more than 400 years, makes excellent wine qualities. However, as the territory is limited, so are the vineyards with small productions. The most important for Gran Canaria Winemakers is to produce the finest wines.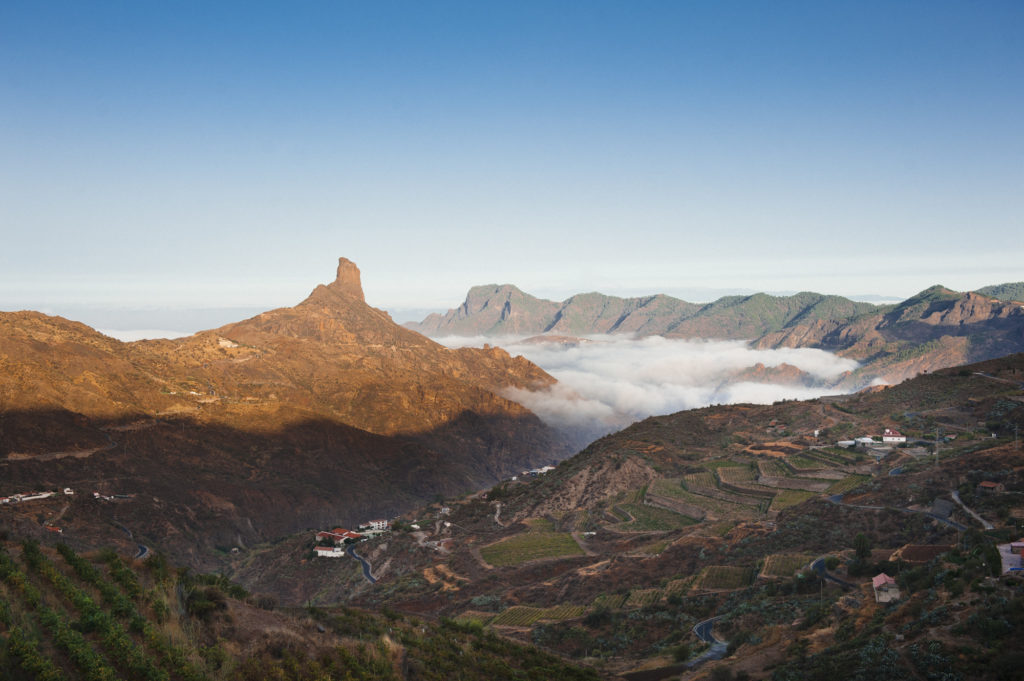 So if you are primary running away from your country weather, my recommendation to assure sun and warm climate, you should stay at East coast and south, all the way to Mogán (best weather in Europe), and the best weather of the Canary Islands. That's why Gran Canaria is the best weather for a wine tasting. The best weather in Gran Canaria is always in the south, and if you want to get impressed by different weathers and landscapes all over the island, take a wine tour. From slope to slope, you won't believe the sceneries are so diverse among each others, you'll love our artisan wines, the experience of meeting our kind winemakers, and above all, Gran Canaria will always surprise. You won't believe such a small island can be so magically surprising.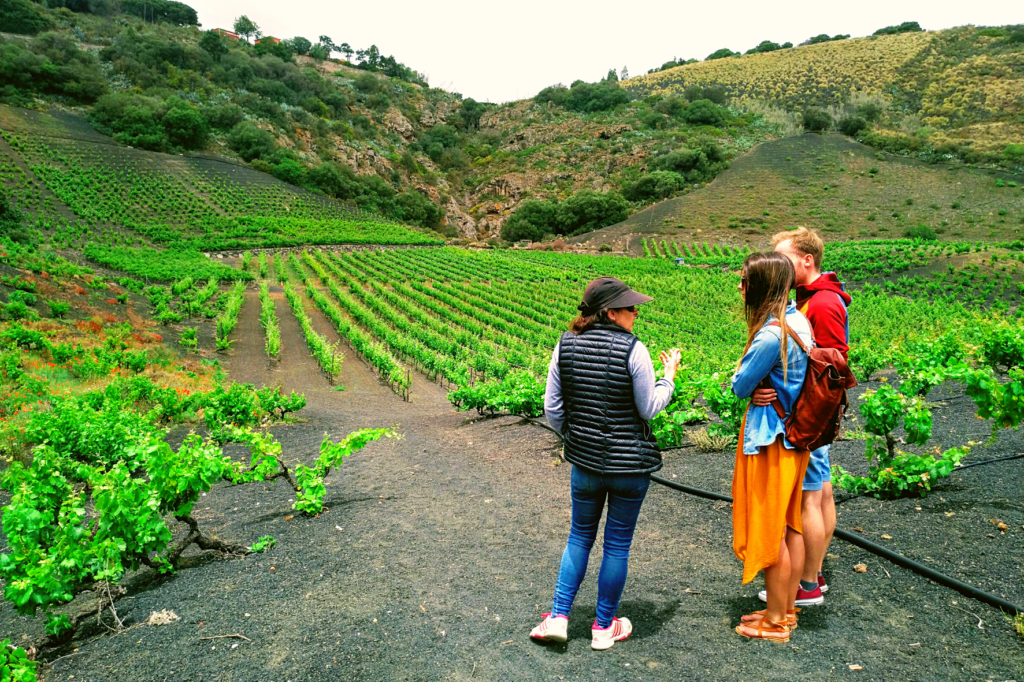 If you want to experience our amazing climates, drink our different and excellent wines and enjoy one day out of your resort, getting to know our local culture and people, take a look on one our tour and contact us in case you want further information. No obligation of booking, we'll be happy to attend your questions or special requests. Until then, have a lovely stayed in Gran Canaria, and drink our local wines. If you are looking for things to do in Gran Canaria, click below.